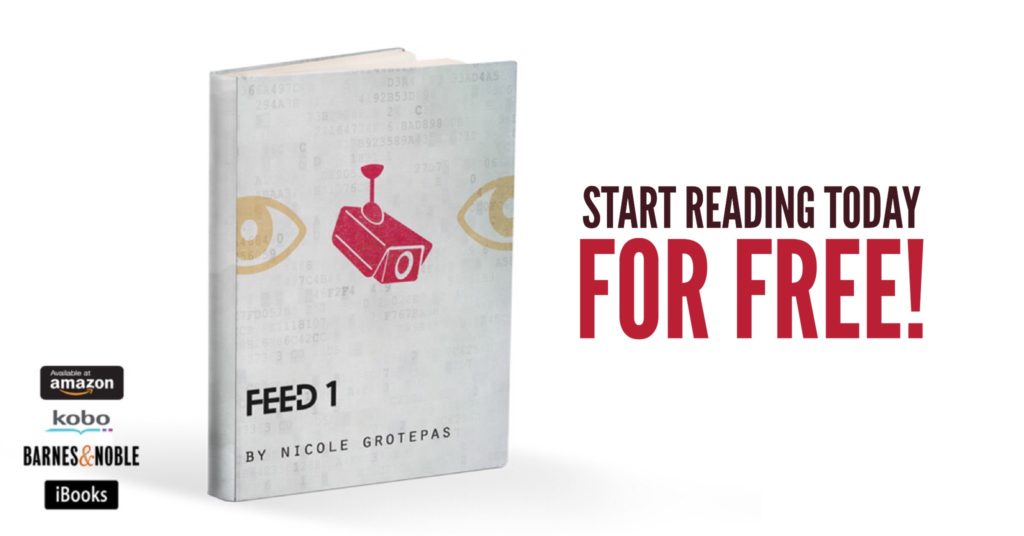 Hey!
I just wanted to leave this here. Feed 1, the first book in the Fooko series is free starting now. So if you haven't read it, or never read the initial release Feed, with the coolest cover ever to grace the cover of a book, well, now's your chance.
Read to the very end. There's a surprise on the last page. Er. The second to last page.
You can follow these links to get a copy from whichever platform you prefer.
xxxooxoxox
Don't forget to sign up for my email list and in return, receive a free ebook (it might be the second book in this series)! Click here to get in the in-crowd!