Feed 3 is gearing up for publication! So, with that in mind I wanted to throw the cover out there for your eyeballs to ogle and your brains to sup from.
Sup from. Sick.
I mean, that should be "from which for your brains to sup." That . . . that looks wrong. Let me see. "for your brains from which to sup." Still . . . just, not right.
Who cares? I will use the awkward phrase if I want!
Anyway, the Feed 3 cover is pretty awesome. I mean, what I love about it is the theme of surveillance, in this kind of old school propaganda look. That sort of propaganda is part of the corporate/government state within the books. So it's fun to carry it out into the real world. *Shiver*
And remember, Feed 3 is ALL NEW MATERIAL. Some new characters turn up and things get a little more twisty-turny. I think you'll have a hard time deciding who is bad and who is good, because, isn't that the way it always is? I mean, who is all bad, like in real life? There's a few out there, but hopefully most of us don't have to hang out with that sort of abhorrent monster. Right?
Godfrey*. I hope not.
Hmm. I could probably sit here and ramble on about book 3 and 4 all night. But I'll save it. Maybe for the cover reveal for book 4! OOOOOOH.
So here's the cover for Feed 3.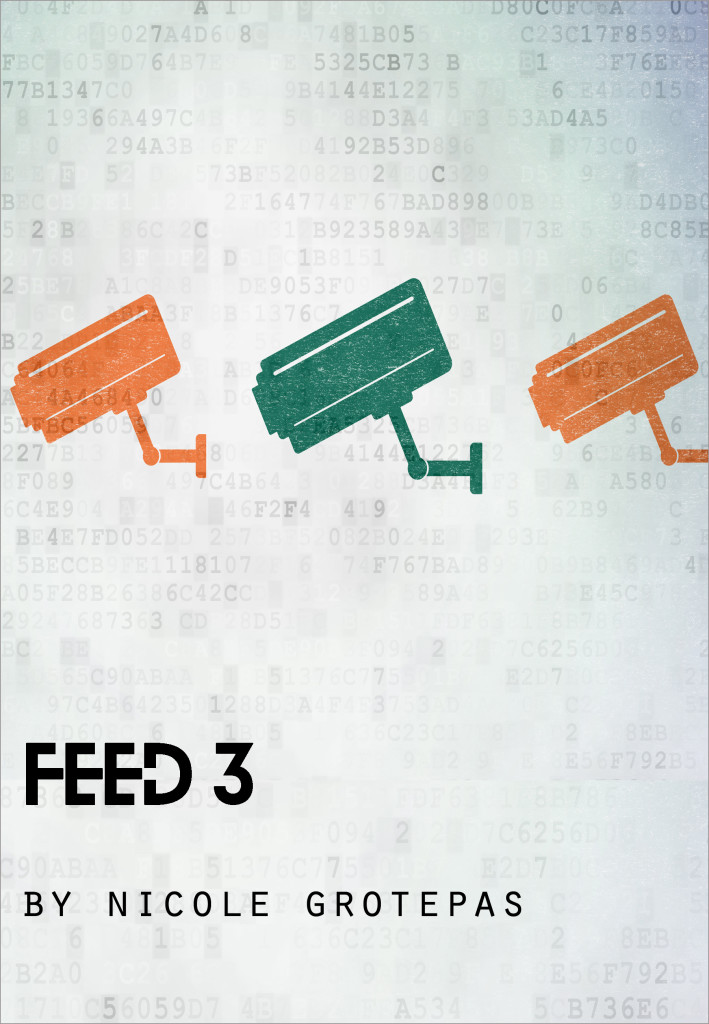 *Godfrey is a non-swear my mother likes to use. It's similar to its brother "Gadfrey." Or "Gad," which she also uses.