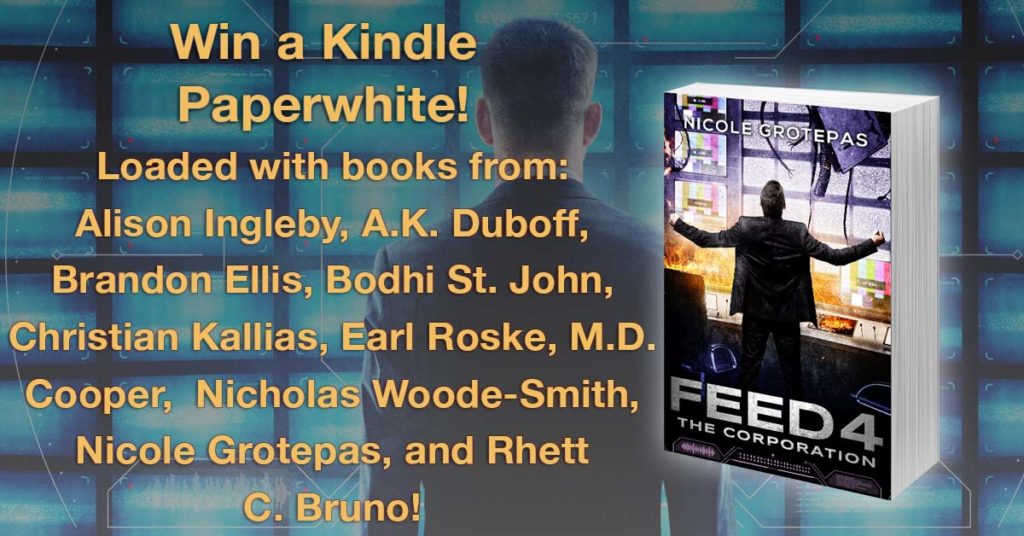 For the last leg of relaunching the Feed series with new covers, I'm doing a MASSIVE giveaway. I convinced a bunch of really REALLY good authors to help me load this Kindle Paperwhite up with their books, and I'm super pumped to share it with you.
Because I write space opera, steampunk, and dystopian, you'll notice that a lot of the authors are from those genres. So I hope you don't mind. In addition to their stuff, the winner will receive all of the Feed series, the Holly Drake series, and the 6 Moon Side Job books. So, you're getting much more than just a reading device.
The true value of this prize? Priceless. 😉
Oh, and just one more thing, if you read and reviewed the previous iterations of the Feed books, please consider reviewing the new copies. I'd be ever so grateful and send you all the e-hugs I can.
xoxox,
Nicole
p.s. some of you have already done this! Thank you so much! <3